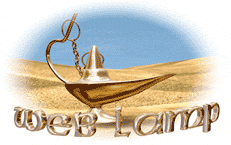 This resource was built in order to provide help with webmastering, programming, using Linux OS, programming and much more.
Unfortunately right now I have no time to update information on this site.
Pharos Search Directory it's a human edited directory where we try to keep only quality and relevant sites, if you have non-commercial site you may list it for free, for commercial sites submission you'll have to pay $25.95.


If you have questions/suggestions for me or interested in advertising on one of the my sites please visit this page.

Gadgets Review - This is project I'm currently working on. I'm going to post there only real reviews about gadgets using experience not just specs data like you see everywhere. I'm going to review everything from solar powered gadgets, PC hardware, GPS devices, flashlights, accumulator batteries to digital camera equipment, etc.


Webmaster Key Forums - friendly community not only for webmasters, feel free to ask your questions and we'll try to help you out.




Organic Garden - Sharing my own experience and techniques in chemical free gardening, so others could use them on own garden.


There are more projects dedicated to Linux, digital photography and more, but I'd like to stay silent about them for now ;) If you'd like to be informed as soon as one of my projects goes online, just contact me using form above and I'll drop you a note once a project would be available.

Z3Club.org - Was made to write collective request to Konica-Minolta, but after KM sold business to Sony project was closed.